POLITICAPP | 10th December 2019
"We are working
for the time
to come"


Paure per l'oggi e futuro dei figli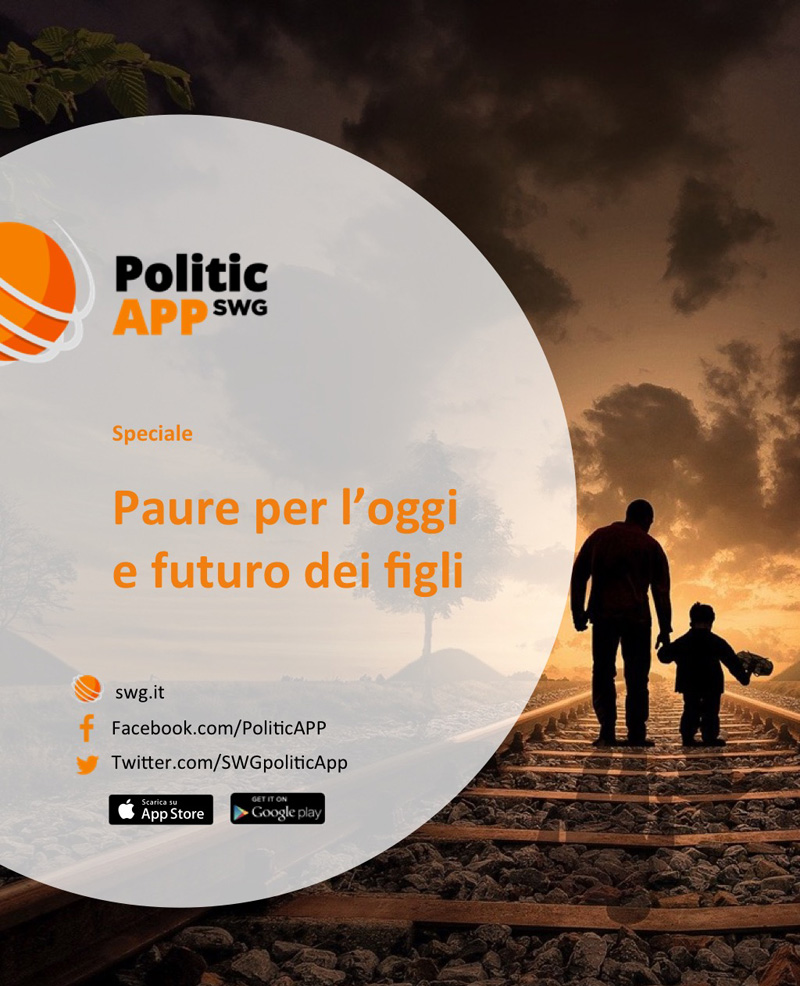 FUTURO
La paura che i figli abbiano una vita difficile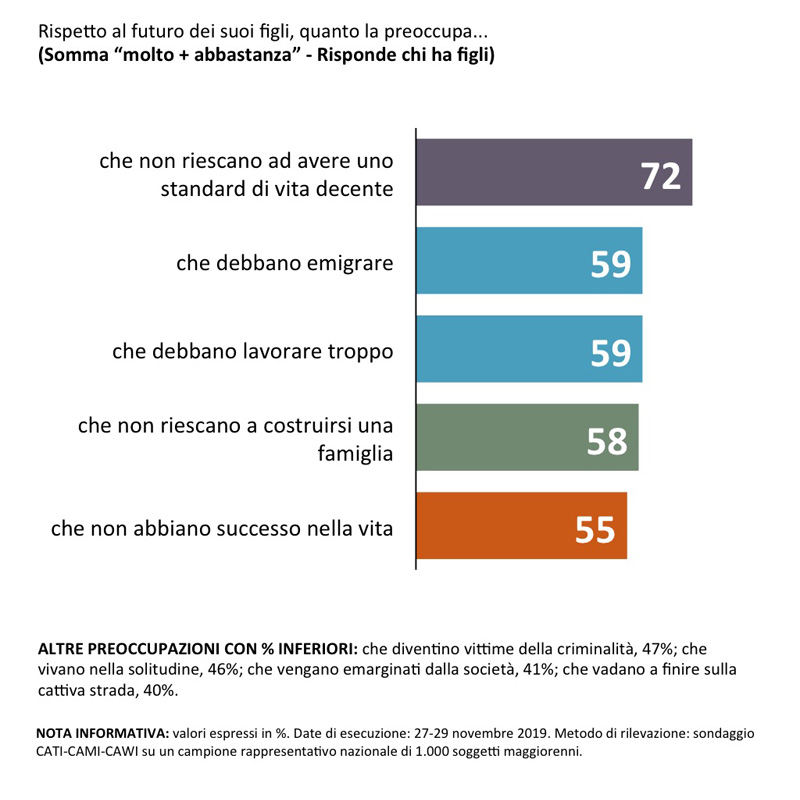 RISCHI PER IL FUTURO
I figli vivranno in un Paese ingiusto e precarizzato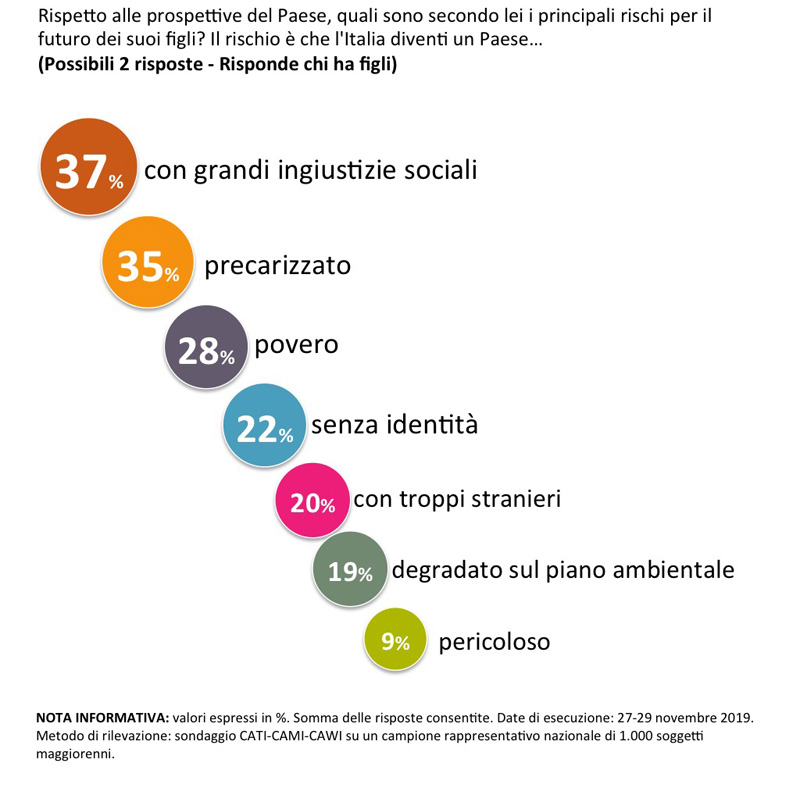 LE PAURE DELLE FAMIGLIE
Non riuscire a curarsi, non poter aiutare i figli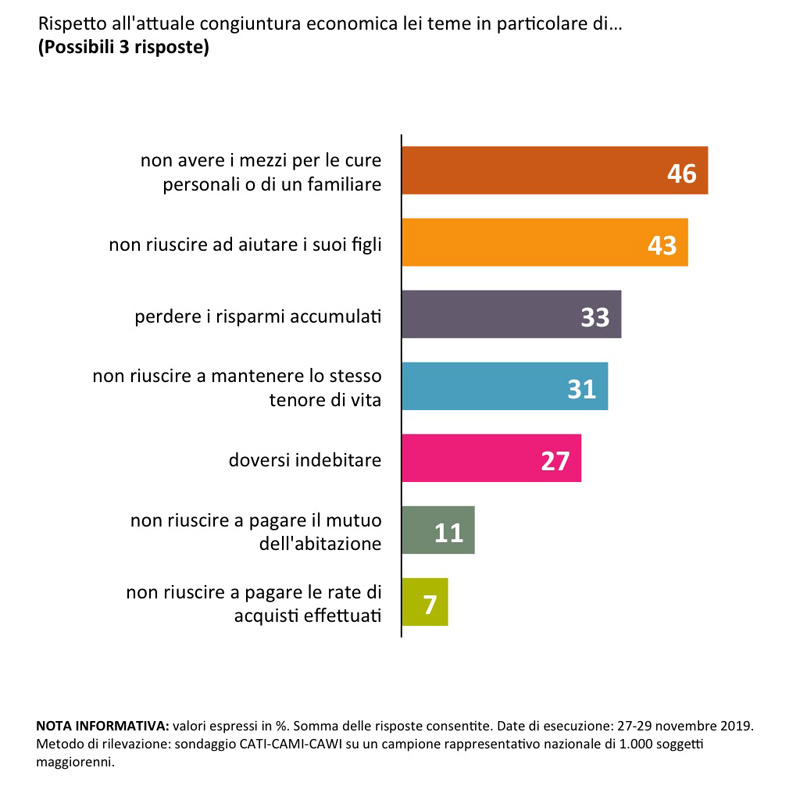 LE COSE SBAGLIATE NELLA SOCIETÀ DI OGGI
La mancanza di lavoro stabile e la bassa meritocrazia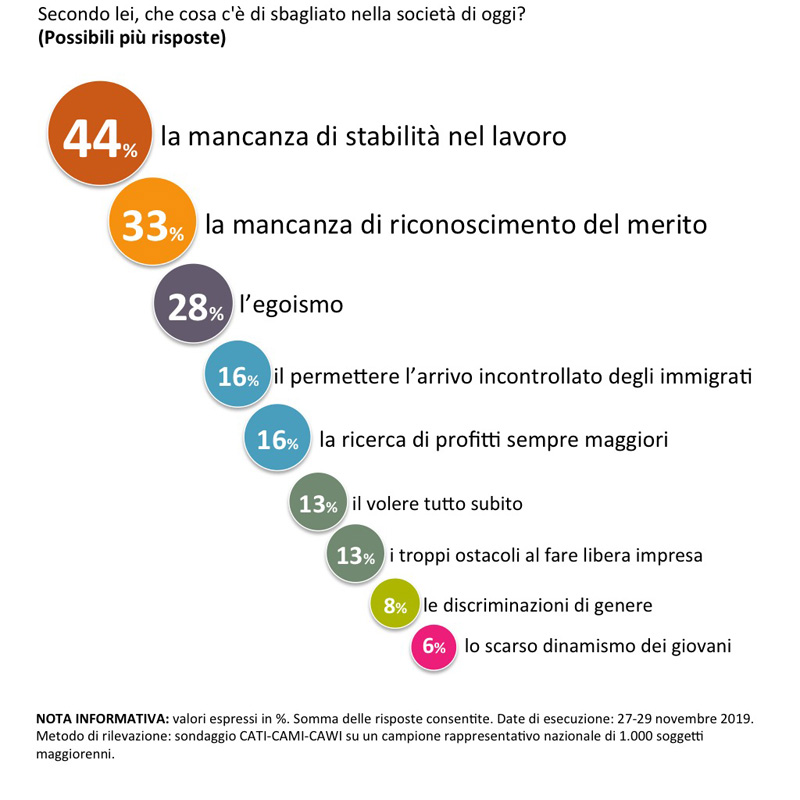 DATA AND INFORMATION ON POLITICS AND PUBLIC OPINION
SWG suggests new forms of language and distribution of its services and supports the principles of information impartiality and symmetry providing the same data to parties and individuals at the same time. Thanks to PoliticAPP not only politicians can access a survey to learn about public opinion trend, but also citizens, who can consequently talk about it with families and friends.
Since 2003, from Monday to Thursday, it has been publishing an up-to-date note with data and information on public opinion and politics, and every Friday a weekly in-depth study presenting data on the Italian political, social and value trajectories as well as different scenarios and an analysis of the changes taking place.